Introduction
The T-Shirts tab allows you to choose whether or not to offer T-Shirts on the Registration Form, which sizes to offer, which forms to offer T-Shirts on (online or on-site), upload an image of the T-Shirt, and Inventory Controls for supply limits.
You can enable the T-Shirt slide for individual Registration Choices. All is checked by default. Unchecking it will display all Registration Choices, and you may select any combination of them.
Shirt Sizes and Description
The T-Shirt Sizes available range from X-small to 3X-Large, and can be offered in Standard, Men's, Women's, Unisex, or Youth Sizes. You may also offer the option to choose No Shirt. T-Shirt sizes can be toggled on and off individually, or as categories by either checking or unchecking the corresponding boxes.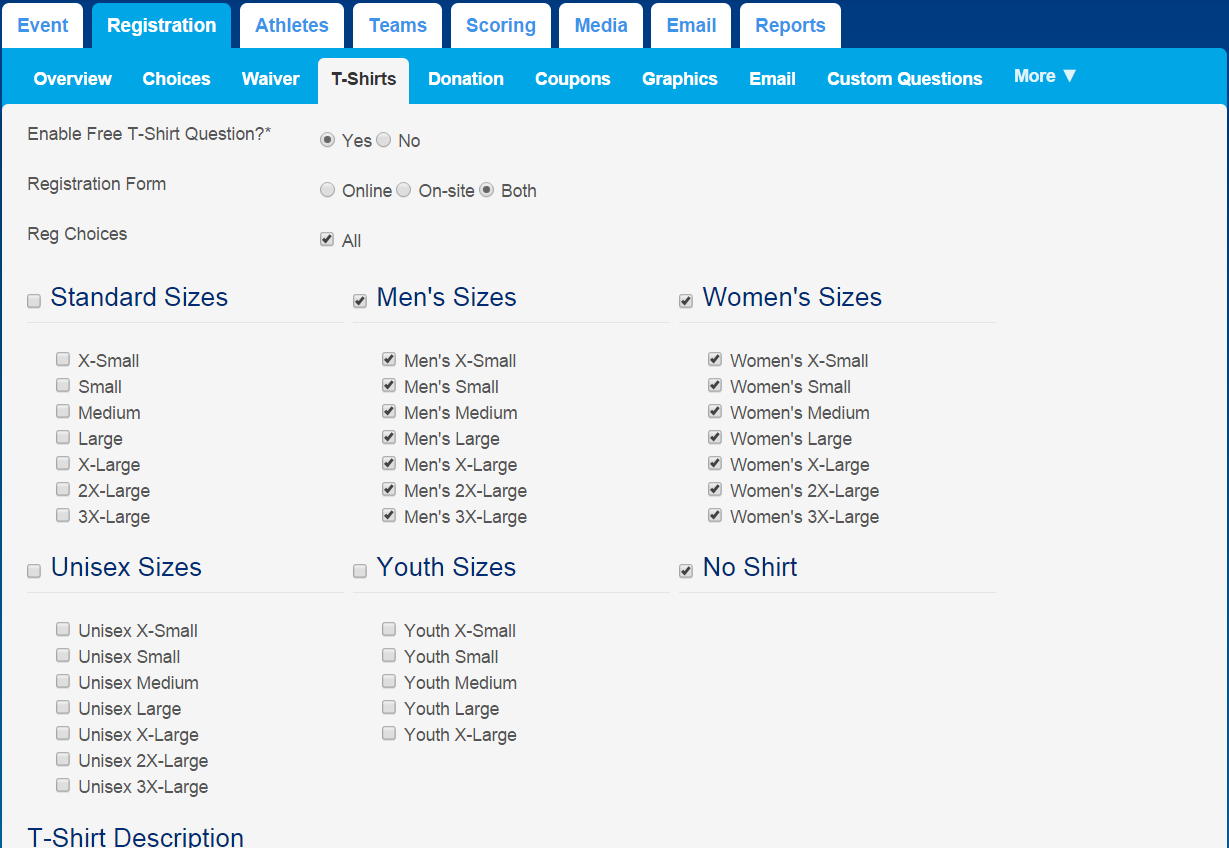 You may add a T-Shirt description to the registration form. Simply enter the description text into the T-Shirt Description field.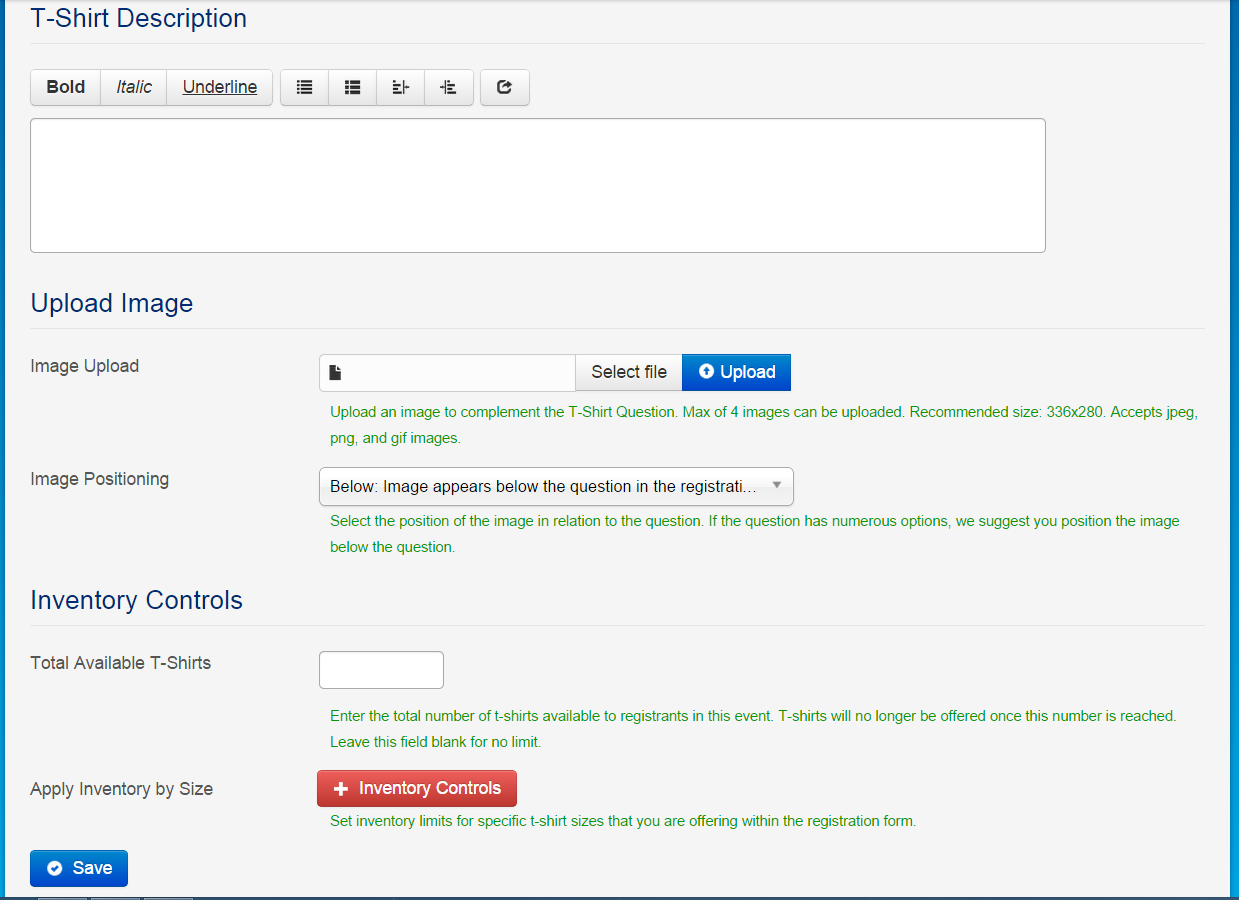 Adding an Image
In addition to a description, you may also upload images of the T-Shirt you are offering. You may upload up to 4 images that are .jpg, .png, or .gif format. The recommended image size is 336x280 pixels. Images will be displayed with the T-Shirt size choice on the registration form.
To upload a T-Shirt image:
Click the Select File button next to the Image Upload field
Locate the desired image on your computer and click Open.
Click Upload.
Once the image uploads, you will see the image name on a Blue Bar. You can hover your mouse pointer over the name to preview the image.
To remove an image, click the red X next to the preview bar.
To adjust the positioning of the images as they appear on the registration form click the Image Positioning dropdown and select from below, top, left, or right.
Remember to click Save at the bottom of the page when you are finished making changes.