Introduction
This guide will outline the steps necessary to connect a MiniTrack Controller to a PC wirelessly using a mobile router such as the TP-Link TL-WR702N, pictured below. As with a LAN connection, you will still use CCS Lite and SimpleClient to process controller data before saving or streaming the data to scoring software.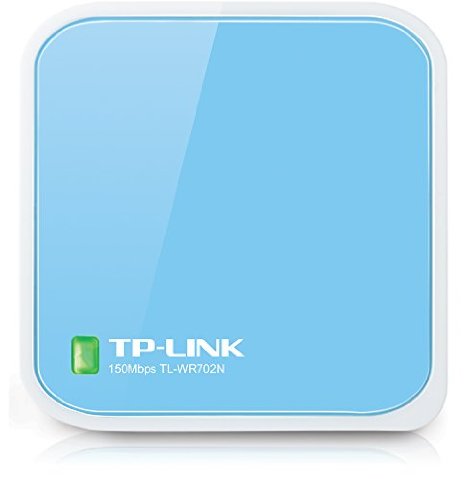 This router does not have a USB port for a modem, but for this application it doesn't need one. The connection will be 'local' without reaching the ChronoTrack server.
Since this method requires your laptop's WiFi to be connected to the router, you will not be able to reach the internet with another WiFi network. If you are scoring in CT Live or another online application, make sure you have a hard line internet connection or a USB cellular modem to plug into your PC so you can reach the internet.
Configure the Router
If you are using a Router model for which ChronoTrack has supplied config files, you may configure the router using the relevant configuration guide and skip to the next section of this guide.
Since MiniTrack Controllers are preconfigured with a Gateway address of 172.20.23.1, you should use the admin interface for your router model to change the router's LAN IP to this address. The process will vary depending on the router model, but documentation on how to access the admin interface will likely be included with the router or available online.
You should also change the WiFi network's SSID and Password from the default as a security measure.
Once you've configured the router, connect the Router to your MiniTrack with an Ethernet cable.
Configure Your PC
On your PC, locate the WiFi SSID you defined for the Router or that was defined by the config file. Select the network and enter the password

Once the PC connects, navigate to Control Panel > Network and Internet > Network and Sharing Center > Change Adapter Settings


Right click on your WiFi adapter and select Properties


In the window that appears, select the Internet Protocol Version 4 (TCP/IPv4) item and click Properties


In the window that appears, click the User Configured option.
In the IP address field, enter 172.20.23.x where X is any number between 2 and 49.
In the Subnet mask field, enter 255.255.252.0


Click OK, then close the open windows.
Connect Your Controller (Firmware version 7.7.2.0+)

Now open CCS Lite OR Fusion on your PC
On your Mini, ensure that the Server IP (Menu > 2 > 1 > 2) is set to the IP you defined in your PC's Adapter Settings.
Press Menu 2 > 1 to attempt a connection between the MiniTrack and the PC, then confirm that the controller appears in your CCS Lite/Fusion window.
Now, you can stream data to your CT Live Event using Fusion, SimpleClient, or StreamManager