These Cheat Sheets are designed to give your race staff a quick reference sheet for common race day tasks they would carry out on the controllers. Ideally, the cheat sheets can be printed out and taped inside the lid of your controller inside a laminate sleeve for weather protection.
Below is an image preview for each sheet version, but you can download the sheets in Word format in the Downloads section at the end of this article for an editable version. Feel free to add your company's personal notes to staff in the sheets and fill in your Server and CT Live login info if needed.
There are specific sheets for each controller type with Active variations for the Mini and Pro2. ALL MiniTracks can now run the same Firmware version. If you haven't already updated your controllers, please do so using the instructions found HERE.
Make sure you download the Word format versions from the Downloads section at the bottom of this article so you can edit the sheets with your company's information.
Pro2 - ChronOS 1.2.7.0+ (non-active)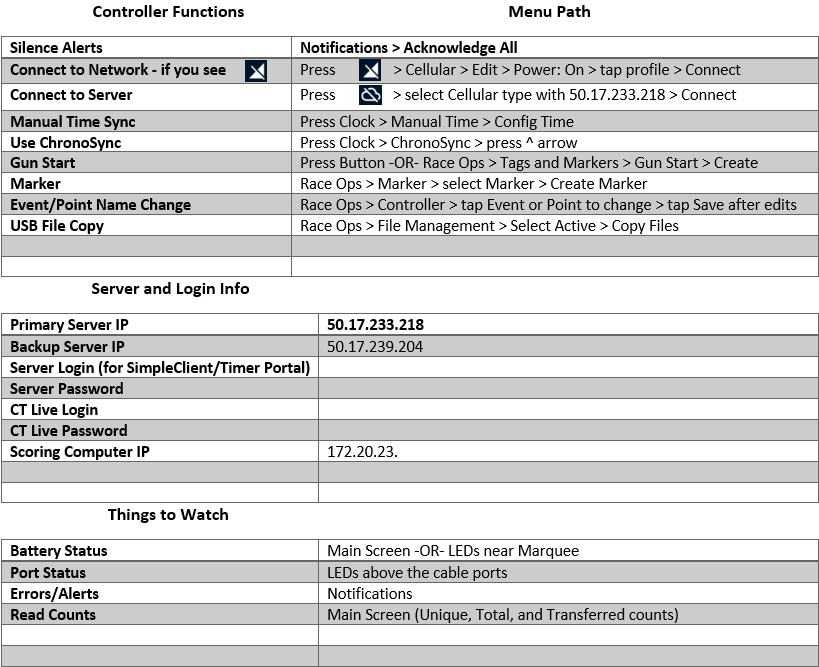 Pro2 - ChronOS 1.2.7.0+ (Active)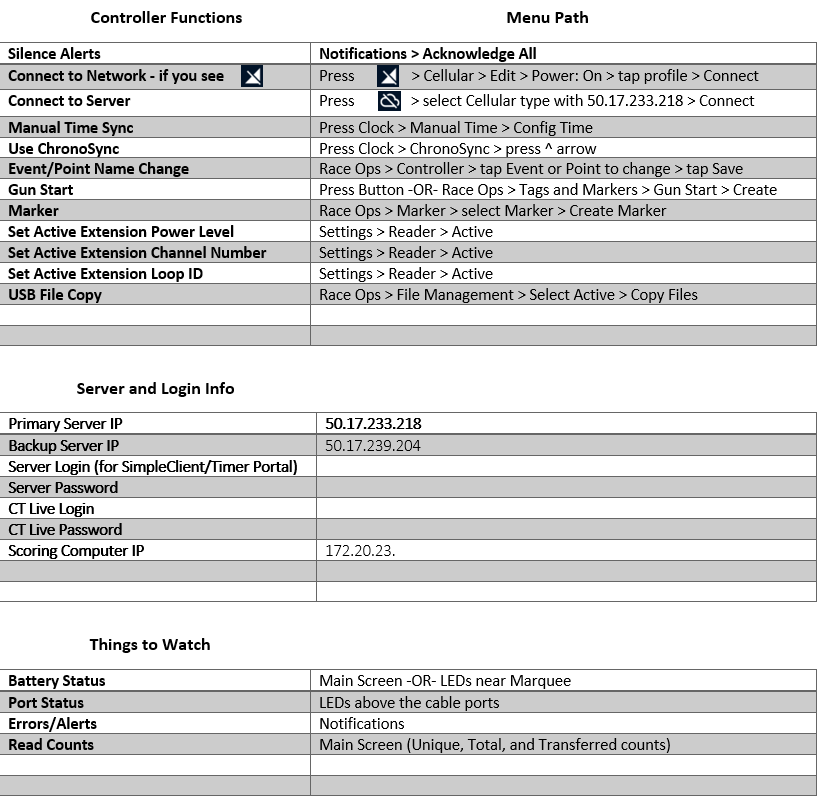 MiniTrack Firmware Version 7.7.2.0+ (non-active)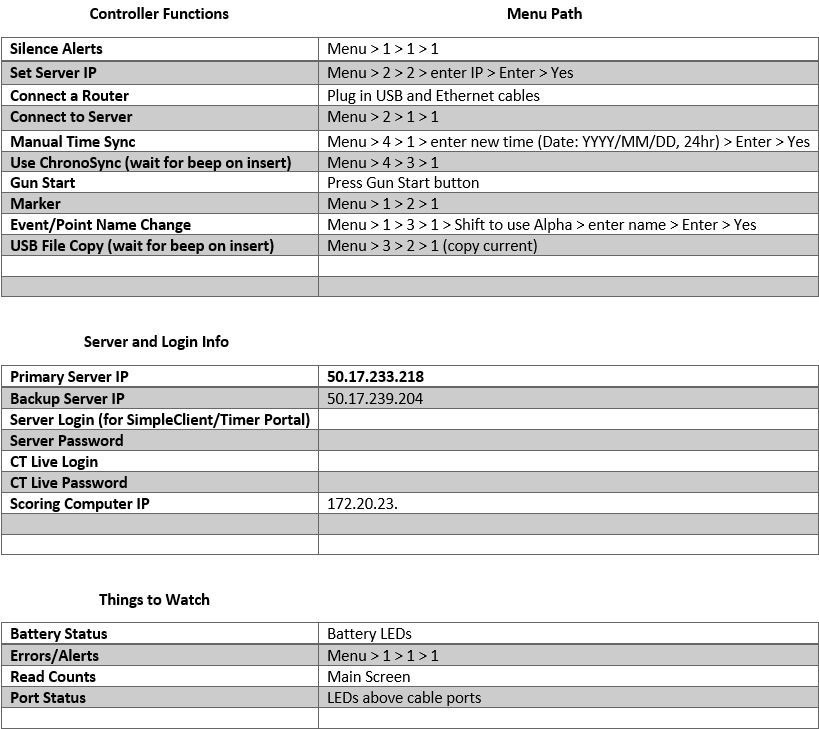 MiniTrack Firmware Version 7.7.2.0+ (Active)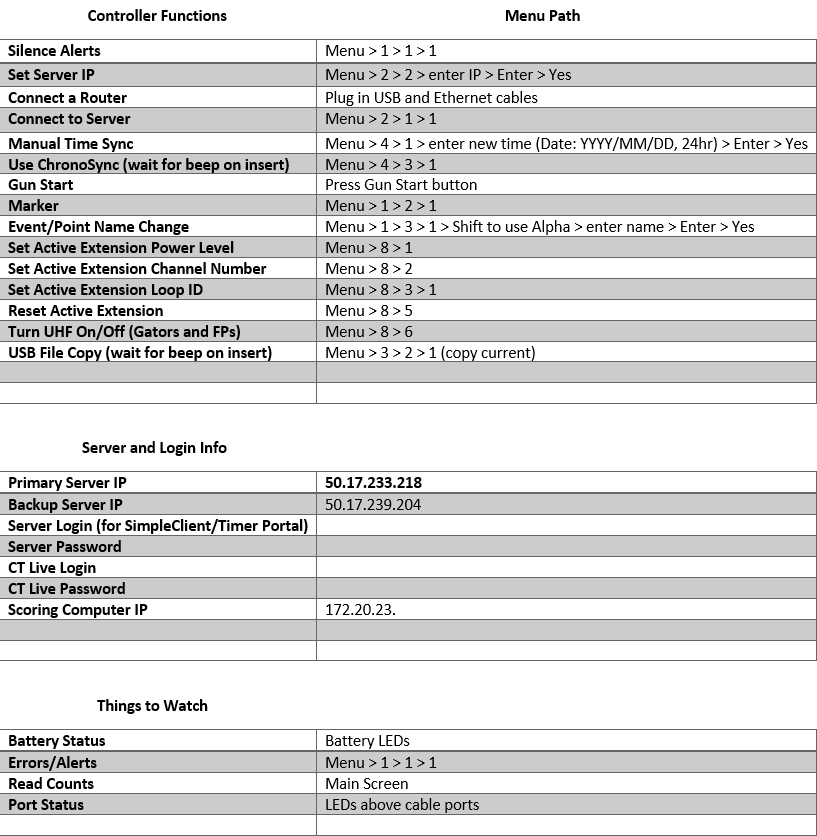 Pro 800/400 - BoxScore 3.1.6