Introduction
During the course of your event, you may receive a request from an athlete to add them to an already existing Team. This can be done very easily in ChronoTrack Live.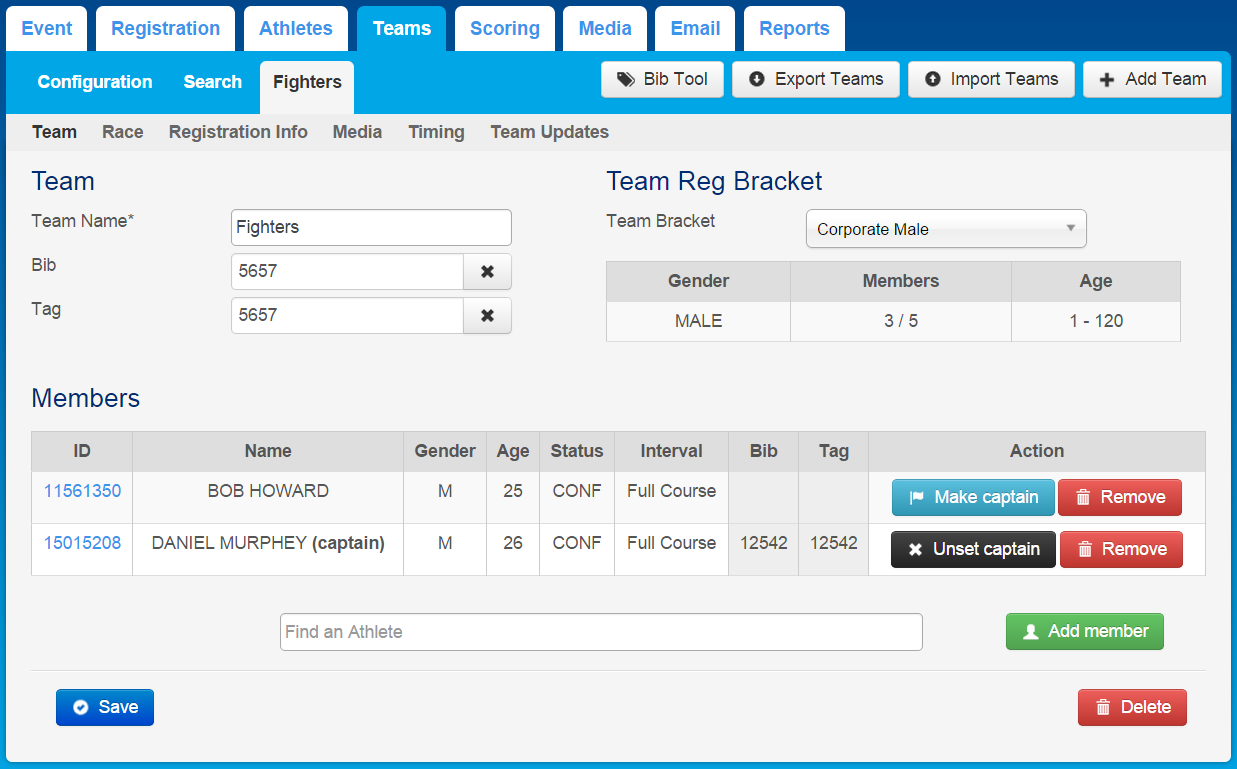 Add a Member
Go to the Teams tab and search for or locate the Team to which you would like to add the Athlete.
Click the Team's Chrono ID. This will take you to the Team's Team tab.
Near the bottom of the page there is a search box that says 'Find an Athlete'. Click inside the box and begin typing the name of the Athlete you would like to add to the team.
After a couple seconds, results for the name you typed in will be displayed below. Click the correct result, then click the Add Member button.

You will see a success message displayed below the search box, and the page will auto-refresh. If the athlete was already part of a different team, you will see the below message. Click OK to acknowledge it.