Rosters are the official public-facing list of all your confirmed Entries segmented by Race. Only confirmed Entries show up on Rosters. Athletes with any other status besides Confirmed will not show on a Roster.
The Roster Tab only shows up to users if the Master Event's most recent year has at least 1 Race with 1 or more Entries.
Team Support
Rosters supports Teams (Both Relay and Aggregate)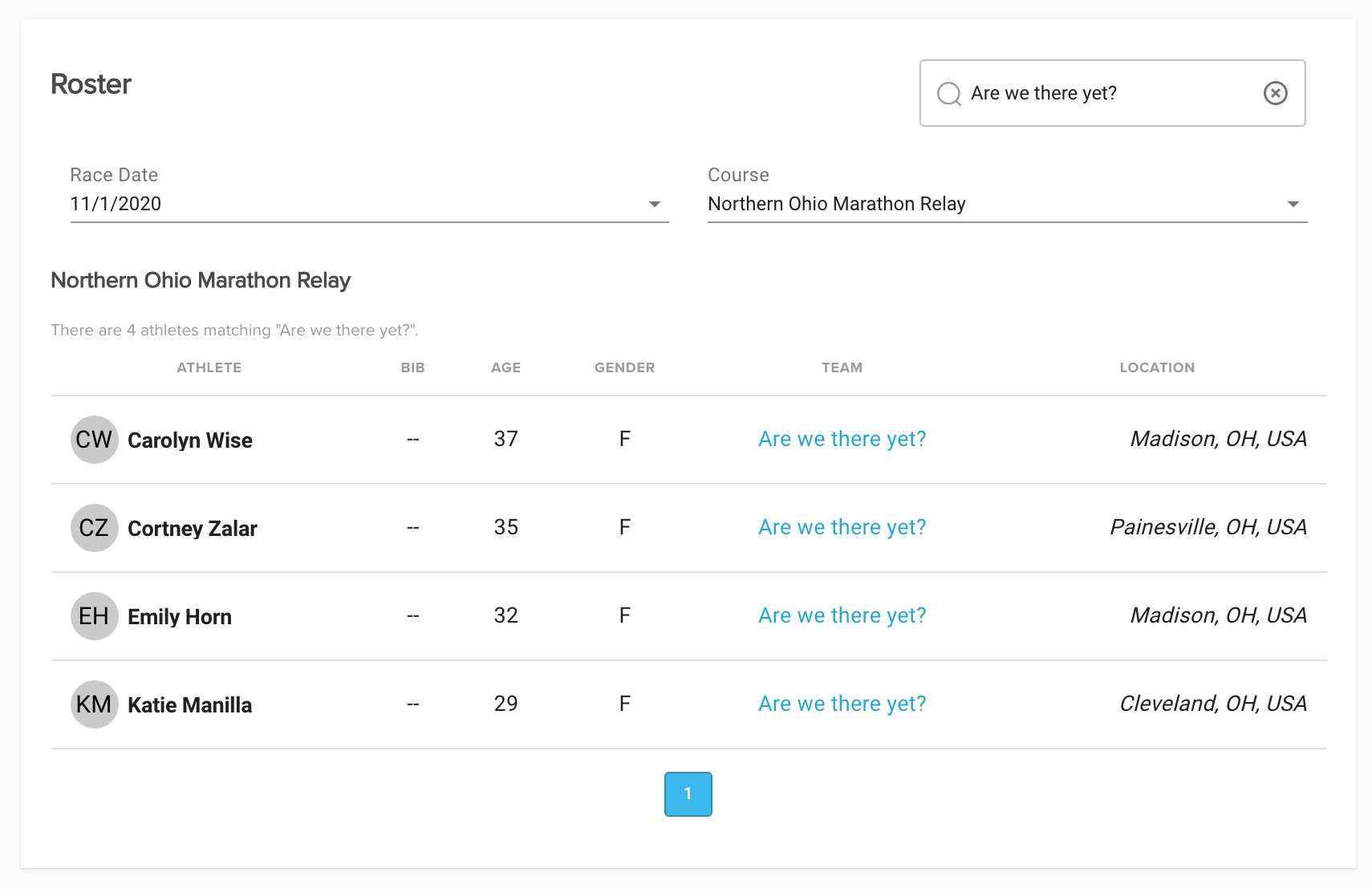 Searchable
Athlete Name, Bib, and even Team Name are all searchable from with a Roster

Currently Searching is limited to Races, but will be expanded to search the entire Event
Roster Privacy
If a Timer or an Athlete designates their Registration Entry as private in CT Live, their name will be obfuscated in Rosters as Unknown Athlete
To turn on the privacy mode, go into the athlete tab and uncheck the allow tracking box.

Roster Release Notes
RSU Registrations will not show up in Athlinks Rosters until Entries have been to Races in CT Live (this won't always be the case).

Not all CT Live Events have their Rosters enabled at this time. We will be enabling Rosters for all CT Live Events in the future.