Learn this first...
Understanding Organization Access and Account Roles
Introduction
This article will show you how to add a new user to ChronoTrack Live and edit existing users. Before you can do either of these things, you have to have the Can Admin Users role added to your account for at least one Organization. You can only add users to or edit users in Organizations you already have Can Admin Users permission for. If you need this Role added to your account, contact Timer Support.
Adding a User

From the My Users screen, select Create New User. This will open the Create Account screen.

Enter as much information about the user as possible, then click Continue. The required fields are E-Mail Address, First and Last Name, Gender, Country, and Postal Code.

On the next step, you can assign one Role to the new user. You can add more roles to the user later.

Select a Role, then select an Organization by clicking the Organizer dropdown and selecting the appropriate Organizer.
Now assign the user to one or all Events under the Organizer. For either the Organizer or Event fields, you can use the search field to more-quickly find a selection.

You can click +Add another to add additional Organizers and/or Events/ When finished, click Complete & Save. You will automatically be redirected to the user's profile.
Editing a User
On the My Users window, locate the user you would like to edit and click Edit next to the user listing. This will bring up the user's profile. If necessary, you can search for the user by entering first name, last name, or e-mail address in the search bar.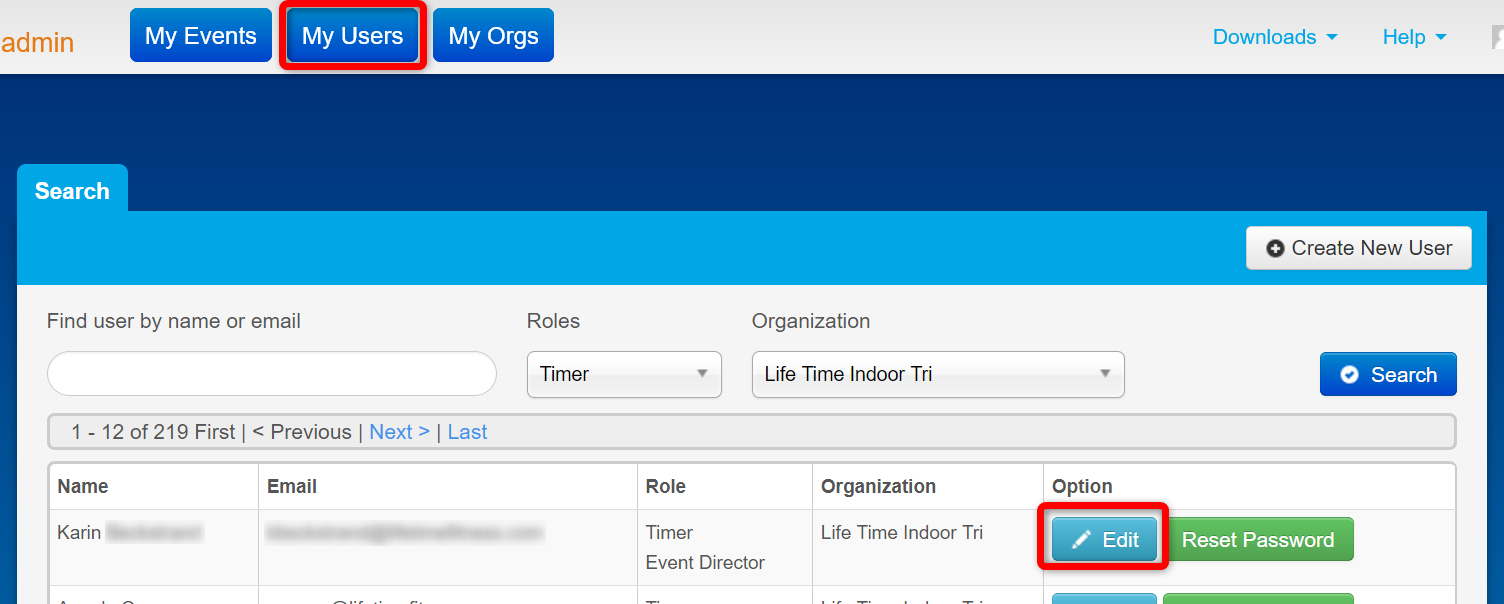 There are two tabs of the user profile screen – Identity and Roles.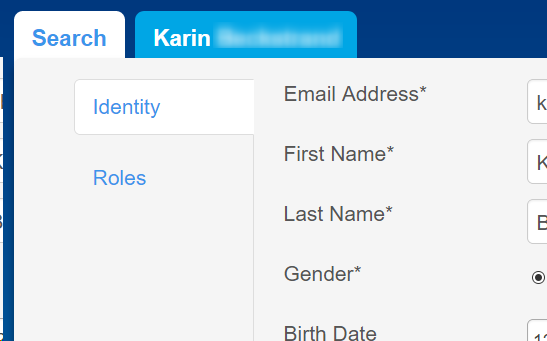 The Identity tab allows you to edit the personal and contact information for the user. Remember to click Save at the bottom of the page after making any changes.
The Roles tab allows you to assign or remove roles for the user.

To Assign a New Role:
Click + Add Role.
Select the Role from the dropdown.
Assign an associated Organizer.
Determine which event(s) in the Organization the user will have access to.
If necessary, click +Add Another to associate the user's role with another Organizer's event(s).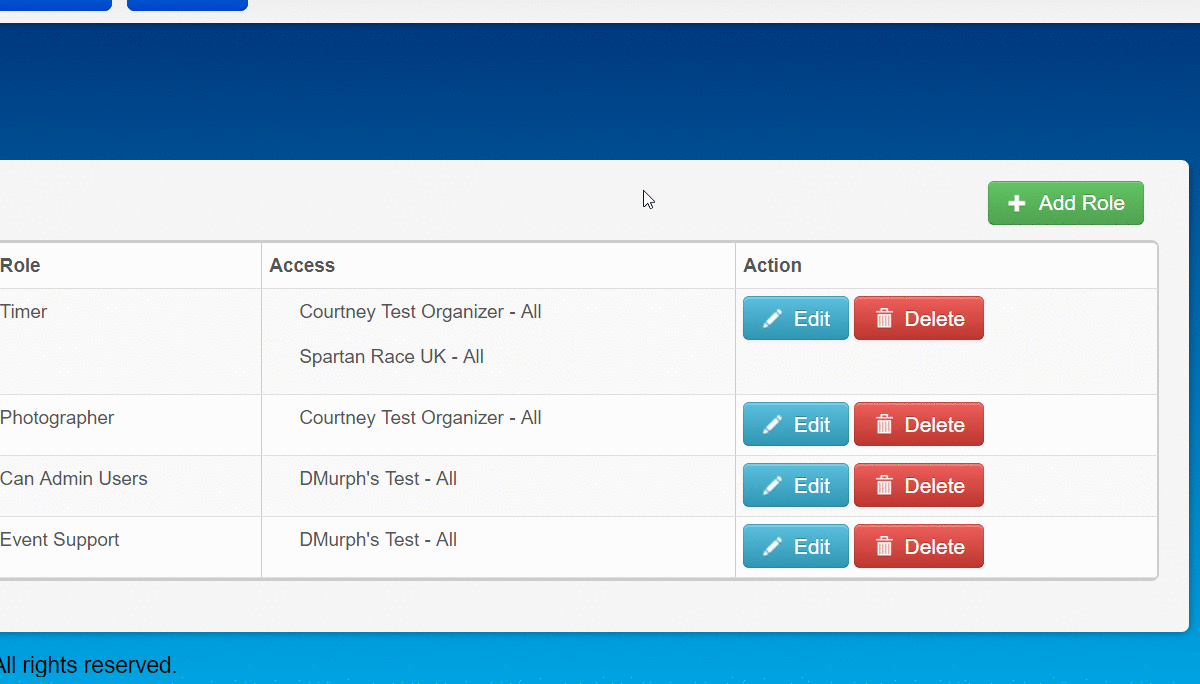 To Delete a Role:
Under the Roles tab, select Delete next to the role you would like to delete.
Select Remove in the confirmation box.