Introduction
In order to update the reader firmware on a Pro series Controller, you must first download the firmware files from the Timer Portal. These can be found in the Downloads section under Firmware > Reader. You must select either Classic or Revolution. The latest Firmware version will be at the bottom of the list.
If you are unsure about which Reader type you have, you can go to Status > System on the controller and look at the Reader 1 field. If the version is 2.XX, it means you have a Classic Reader. If the version is 5.XX.X, it means you have a Revolution Reader.
We do not recommend updating Readers on Race Day.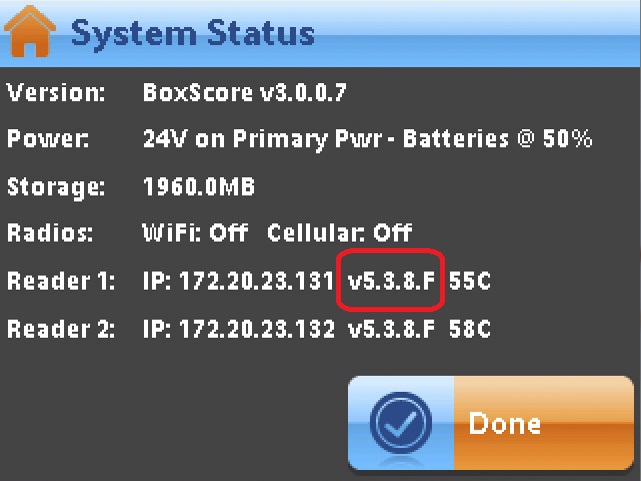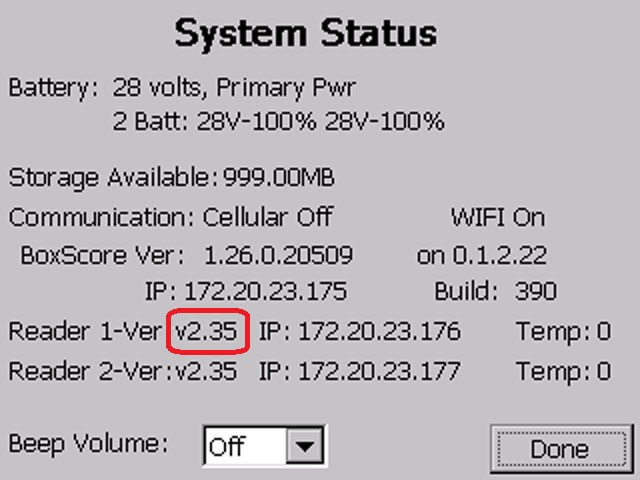 Updating
Extract zipped folder containing the firmware update files.
Place the contained New folder into the root directory of the USB Drive you would like to use. We recommend a drive no larger than 2GB. Also make sure there are no other files on the USB drive.
The directory structure should appear similar to the image below.

With the controller powered OFF, insert the flash drive, then power the controller on. You will see the ChronoTrack logo for several minutes while the files are extracted to the internal storage of the Controller.
You will be prompted to reboot your Controller and upon pressing the OK button the Controller will shut off.
Immediately turn the Controller back on. You will see the ChronoTrack logo for several minutes again as more files are extracted.
Finally, the update script will continue by updating the readers on the Controller one at a time. You will see a log on the main screen of the application. A "Thumbs Up" icon will indicate progress.
The Update process can take up to half an hour, depending on the Reader type. If the process takes longer than half an hour, keep an eye on it for an additional half hour and then contact support if the update process has not finished by then.
After the update is complete, the controller will boot normally. You can use the Status > System screen to verify that the update was successful.