If your event is providing a T-Shirt or Product option through the Standard Products slide, there are a couple ways that you can access numbers for claimed products.
1. On the Registration > Reports tab in the Registration section: You can use the Standard/Standard Products report to find a the total claimed numbers for each size and and product option.
This report was formerly the Standard/T-ShirtSizes report.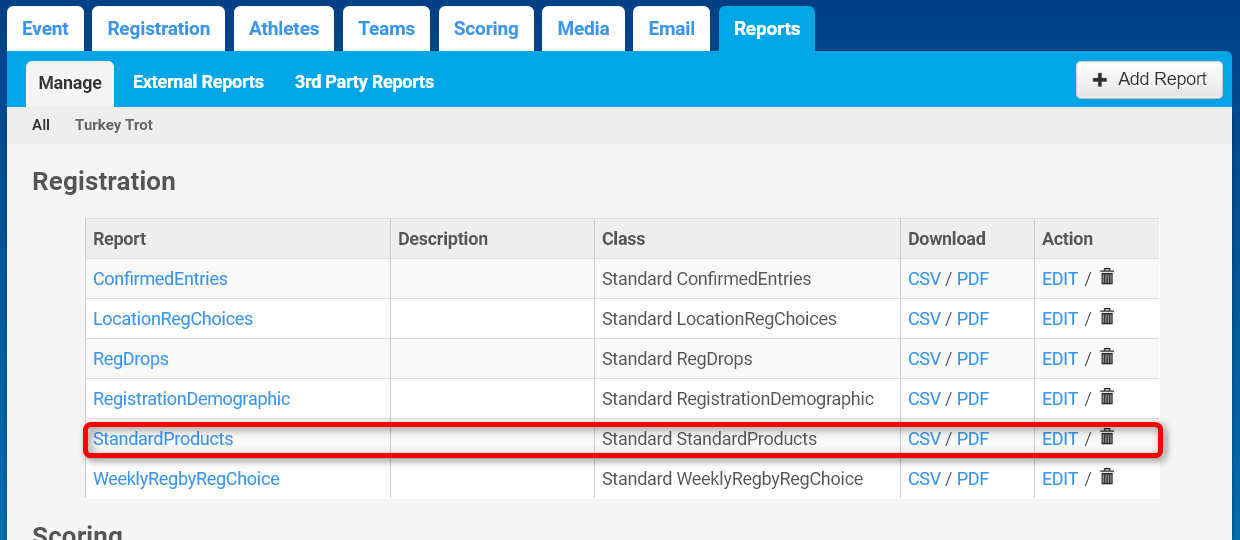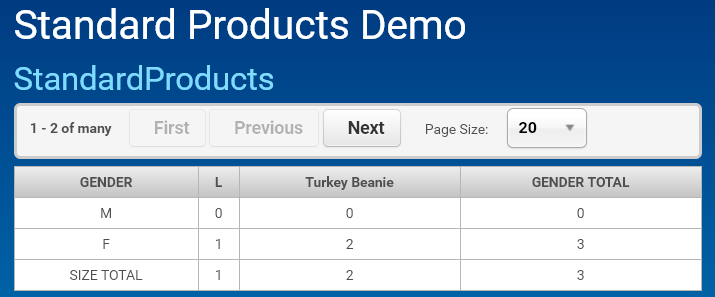 If this report does not already exist under the Reports tab, you can add it by clicking on +Add Report and then selecting the Standard/StandardProduct report.
2. If you want to see the claimed shirt sizes and products in more detail including athletes' names, claims within a date range and other information related to the athletes, you can use the Standard/ConfirmedEntries report.
The Standard Product information heading can be found under the Registration section when you edit the Confirmed Entries report.