Introduction
The Bracket Policy is what determines which brackets an athlete is included in, and which bracket is their primary bracket.
Editing the Policy
If you click the Race tab of an individual athlete's profile, you can scroll to the bottom of the page to view or edit the Bracket Policy.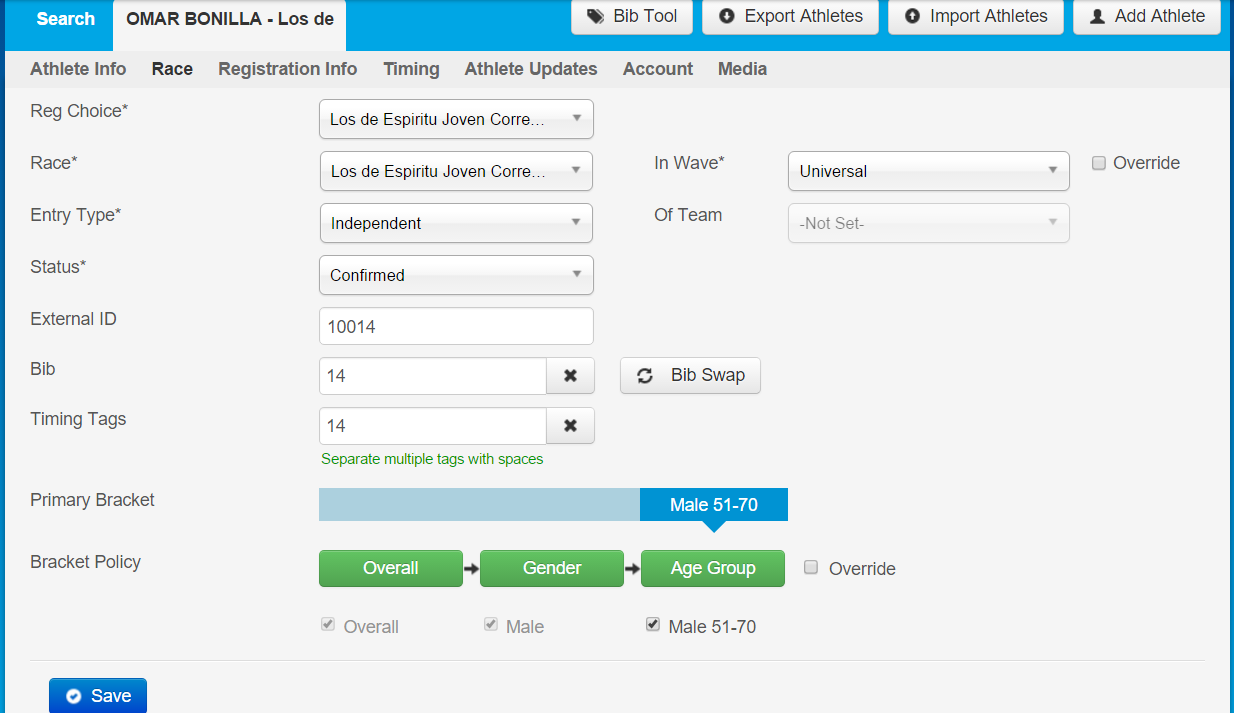 To remove an athlete from a particular Bracket, simply click the blue heading so that it turns Gray. Click Save & Apply Rules to finalize the change.

If custom Brackets are available in your Race, you can place an athlete into that bracket by clicking the Custom Bracket heading and selecting the custom Bracket you'd like to place the athlete into.