Introduction
Since Timers often time sync controllers in a group before distributing them to their specific timing locations, saving power can be a problem because controllers should not be turned off after a time sync since the time can drift. Or sometimes you may find you don't need to use more than 4 ports on your Pro2 controller. In either of these cases, it's a good idea to turn off at least one reader to reduce power consumption and extend battery life. This guide will show you where and how to turn readers off and on.
Settings > Reader
From any screen in ChronOS, tap the Settings option, then tap Reader.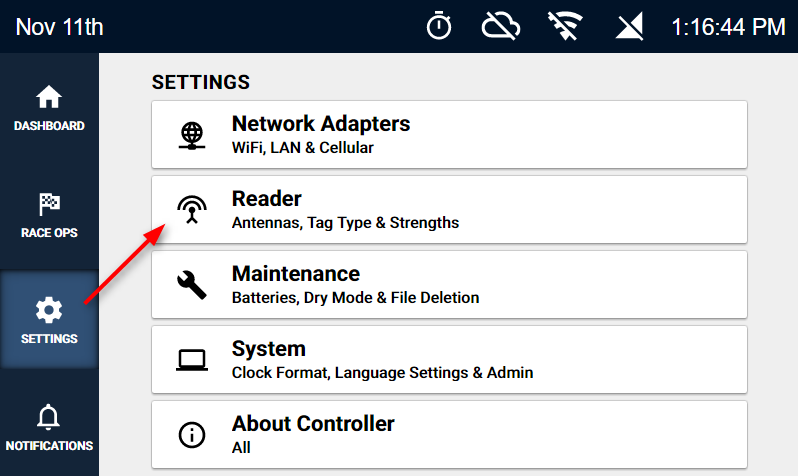 On the screen that appears, you can press the toggle for either reader to turn it on or off. If the toggle is green and says "On", the reader is powered on. Simple tap the toggle to turn a reader off or on.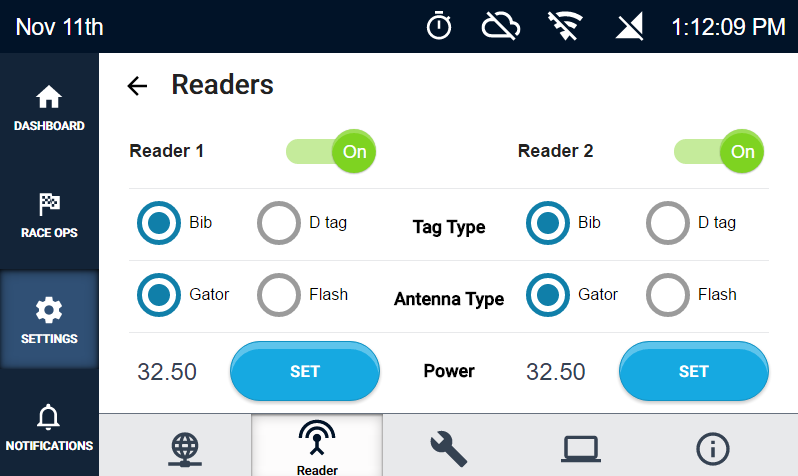 If you're turning readers off to conserve power before a race, remember that the readers can take up to a minute to fully boot. Please power readers back on at least 5 minutes before the start of the race.