Introduction
The ChronoStart USB device is a product by Raceclock that enables you to send a Time Offset from a Pro2 to any enabled race clocks within a 500-foot radius so that the time on your clocks and the time on your Pro2 match perfectly. Click HERE to learn more about the ChronoStart on the Raceclock website.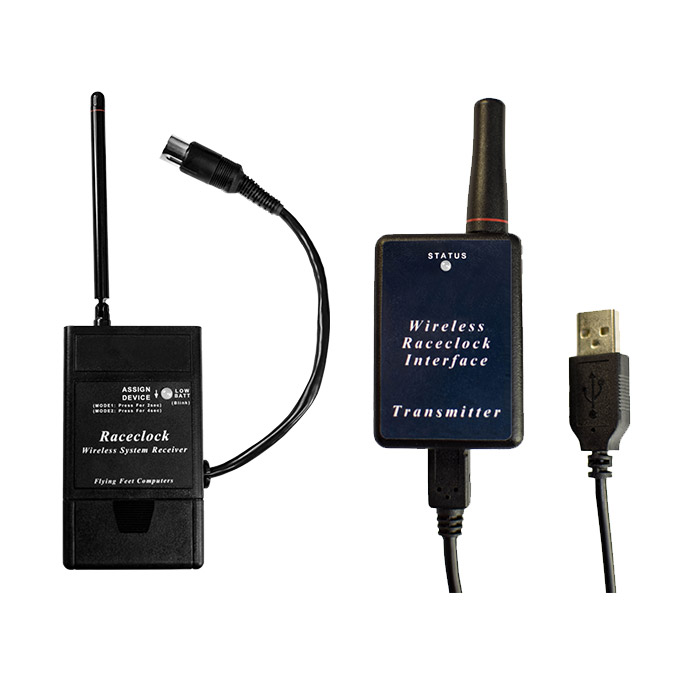 Using the ChronoStart
When your race starts, create a Gun Start on your Pro2 either with the physical Gun Start button, or using the Race Ops > Markers screen.
Once you've made the Gun Start, go to the Race Ops > Time > Time Offsets menu and create a Time Offset based on your Gun Start, as shown in the GIF below. If you want more info on Time Offsets on the Pro2, click HERE.

Now, plug the ChronoStart into one of the Pro2's USB ports. After a few moments, you should see the icon highlighted below.

Tap the link icon, and all race clocks within 500 feet will sync to the same time as the offset you made on the Pro2.