Introduction
Time Offsets on your Pro2 controller are a good way to keep track of how much time has passed since a Gun Start or another event during your race. This guide will explain how to use Time Offsets in ChronOS.
Time Offsets on a controller are NOT the same as time offsets in our middleware. Tag reads will NOT be adjusted by any amount of time through a controller's Time Offsets feature. It is for display purposes only.
Creating an Offset
From any screen in ChronOS, press the Race Ops button, then Time, then Time Offsets and click the + icon.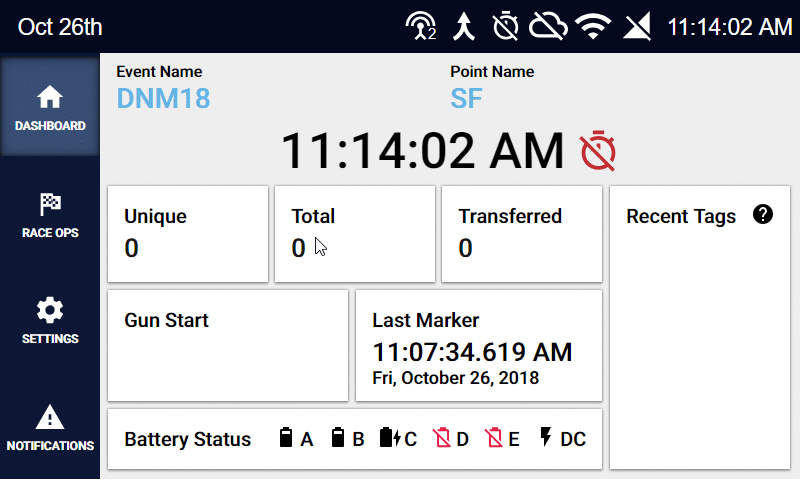 On the next screen, select the type of offset you'd like to create. Options include Gun Start, Manual, and Name.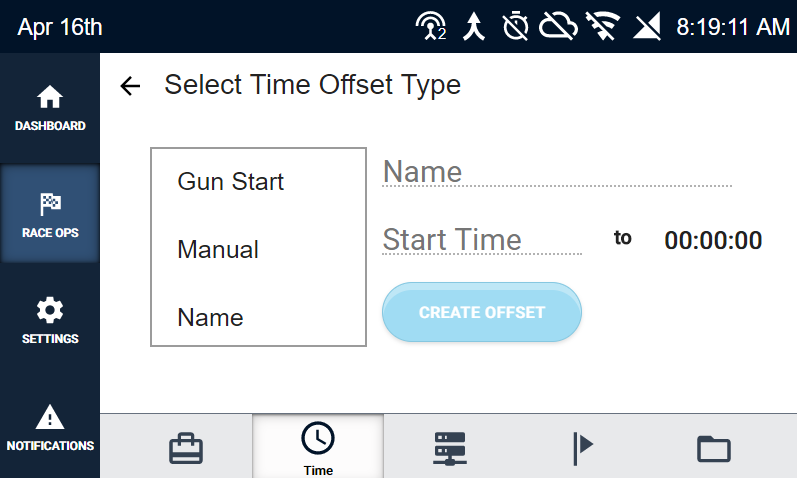 Gun Start allows you to create an offset display based on a Gun Time that was previously created on the controller. To use this type, tap the "Start Time" field and select the Gun Start you would like to use for the offset display. You can also change the name of the offset by tapping the Name field, using the on-screen keyboard to enter a new name, then clicking Save.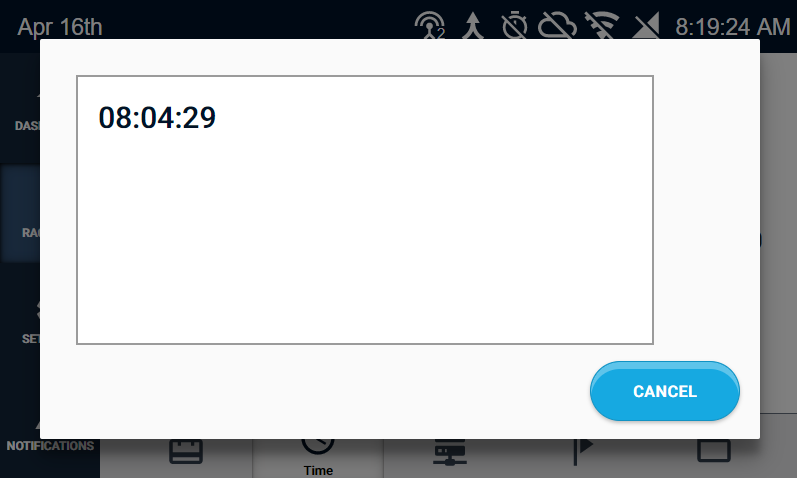 Manual allows you to create an offset display based on a manually-entered time. To use this, tap inside the Name box and use the on-screen keyboard to name the offset, then click Save. Next, tap the Start Time field and use the arrows to enter the time for the offset.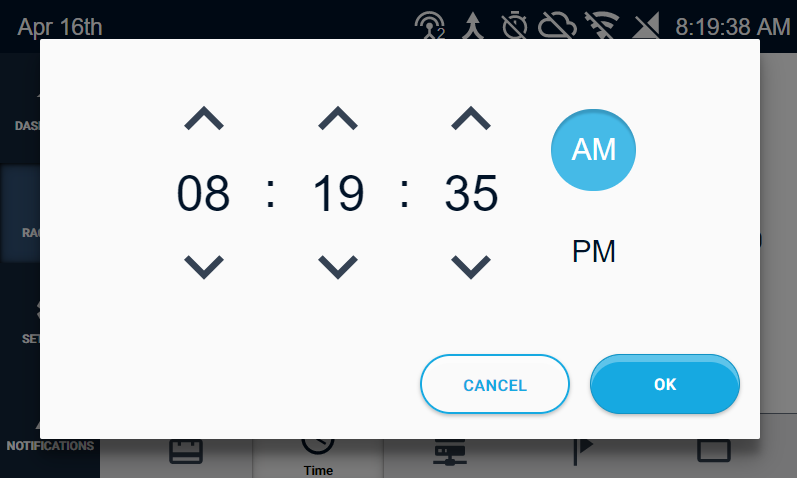 Name allows you to create an offset display based on the time at which you created the offset. This can be useful in a variety of situations such as taking note of when a battery was switched out, when the first athlete passed the timing location, etc. To use this, just tap inside the Name field and enter a name for the offset using the on-screen keyboard.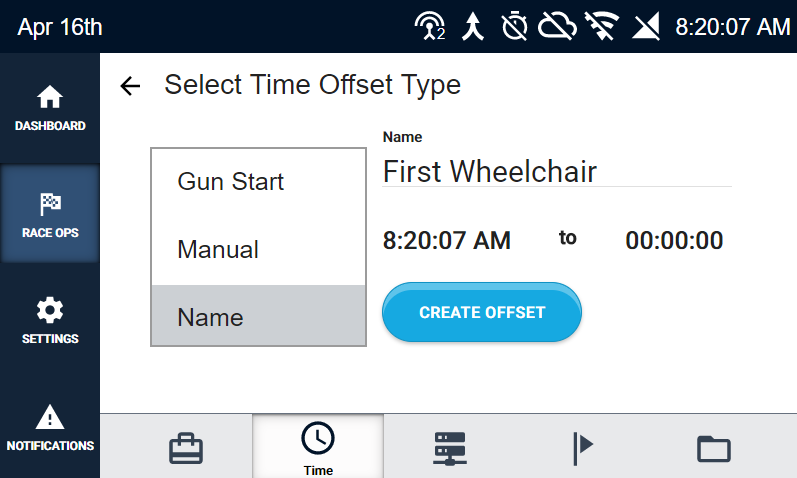 Once you've selected an Offset Type and configured its settings, click Create Offset.
Remember that Name offsets will start counting as soon as you tap the Create Offset button.
You'll see existing offsets displayed in the Time Offsets screen. You can add as many Offsets as you like. You can tap an Offset and press the Minus icon to remove one. You can also display Offsets on the LED Marquee. Click HERE to find out how.