The Awards tab is home to the Award policy features that allow you to choose how results are calculated. The Bracket types selectable are Masters, All Masters Brackets, and Age group. The Gender Bracket category is always selected and cannot be deselected. Checking the category boxes means that Athletes CAN win multiple awards across the selected categories. To help visualize what effect the current policy will have on results, there is a helpful snippet of an awards report that updates to reflect your most recent selection.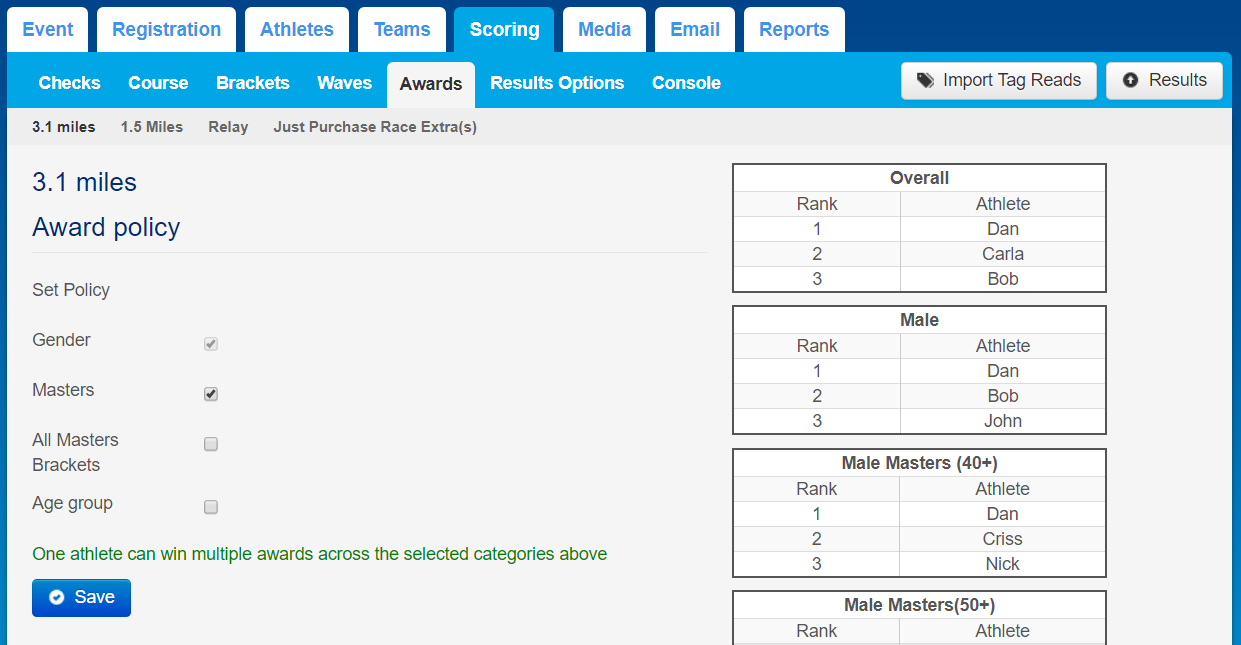 Award policies are set on a per-race basis. To toggle between races, click the desired Race Name under the Checks tab.
Remember to click Save to finalize any changes.