Introduction
Sometimes you may want to add a letter to the beginning or end of a bib number, or have the bib number be a word or name. Under normal circumstances, CT Live would demand bibs as numbers only, but this guide will show you how to easily enable this as an option and import/add bibs with letters.
Please note that this process should NEVER be used with dynamic bib assignment.
Edit Event Properties
Before you can add alphanumeric characters to your Bib field, you have to edit the Event Properties for your event. To do this, click the Edit Event Properties button on the main tab of your Event.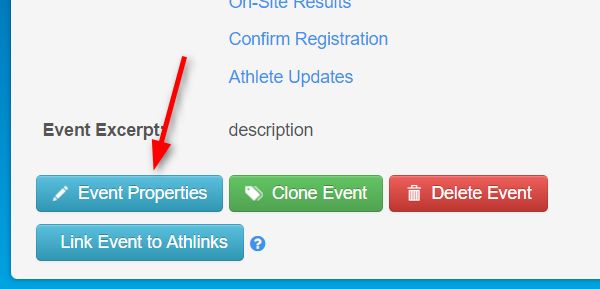 Click the dropdown and select Scoring. Locate the Timing Protocol and select None from the dropdown.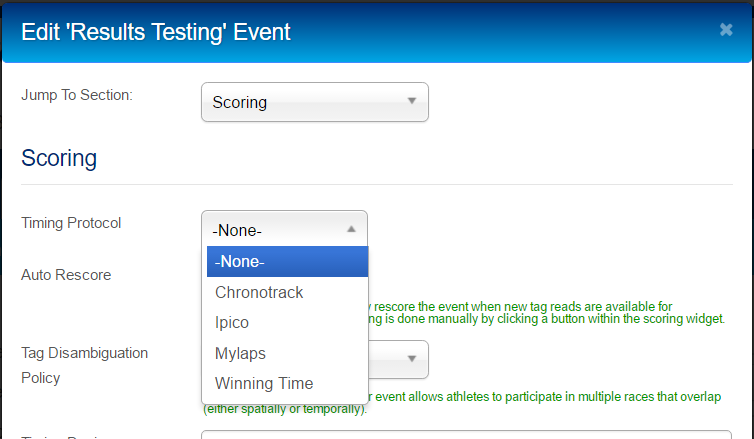 Click Save & Continue and then click the X at the top of the Edit window.
Importing and Adding Bib and Tag Numbers
You cannot use CT Live's bib tool or the Packet Pickup application to assign bibs when the Timing Protocol is set to None. Therefore, bibs and tags must be assigned by import. This does not mean that you cannot use CT Live for registration, so feel free to employ registration.
When you import the Bib numbers, make sure to import a column with the corresponding Tag number as well. If you do not do this, the Tag field will remain empty for all athletes because CT Live will not be able to automatically extrapolate the Tag number from the Bib number.
Tag may NEVER include letters.
You can also manually set an athlete's Bib and Tag numbers through an athlete's Race tab. Remember that when adding an athlete manually, you are only given the option to enter a Bib number, so you should set the athlete's Tag number manually after adding the athlete.