This article will show the user how to set up the Standalone Storefront and how to share the link for your Storefront.
Setup your Storefront
Add a product as a Standalone Storefront item by navigating to Store > Manage Store, then select the option to create a new product or edit an existing product. To learn more about creating a new product view our knowledgebase article.
Under the Point of Sale section turn on "Available In Storefront"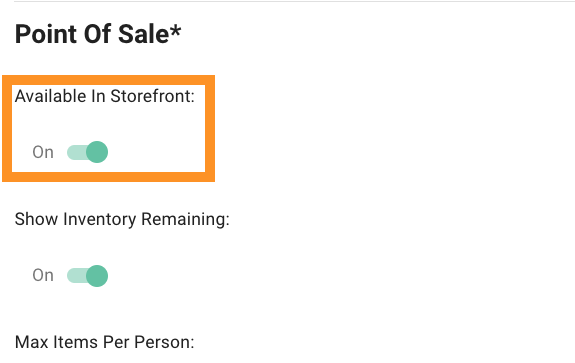 Share your Storefront
Once you have created your Storefront, you can find a link on the Event Dashboard or on your Manage Store page.