Introduction
Sometimes you may want to create an event that mimics a real world event so you can test things before the actual event happens. You wouldn't want a test event appearing on athlete profiles or in Athlinks searches, so this article will show you how to keep your event "invisible" while maintaining your ability to see and use everything as it would be for the real event.
Pick a Keyword
Based on the event name you enter when creating an event in CT Live, Athlinks suggests possible Master events to link with. Master events can be completely hidden from athletes, so it makes sense to always link your test events to a single Master event in Athlinks to keep from hiding them every single time you make one. To make this easier, we recommend picking a "keyword" to always include in the name of your test events.
The Keyword should be something unique that wouldn't normally appear in an actual event's name. Here are a couple of suggestions:
Your first initial and last name
Your company's address number (e.g. "1348" if your business is at 1348 Jefferson St)
You should also always include the word "Test" in the title so that other staff and CT Live support know that it's not a real event.
Prepare a Master Test Event in Athlinks
If you've made a test event in the past, you can go edit that event's Master to be your general Test Master. If you haven't yet made a test event in CT Live, go ahead and create one using These Instructions, then come back and complete this process.
In one of your CT Live test events, click the Athlinks tab, and then click on the Athlinks Event number. This will take you to the Athlinks Event Dashboard in start.athlinks.com.
If you don't have login credentials for Start, please reach out to the Timer Support team.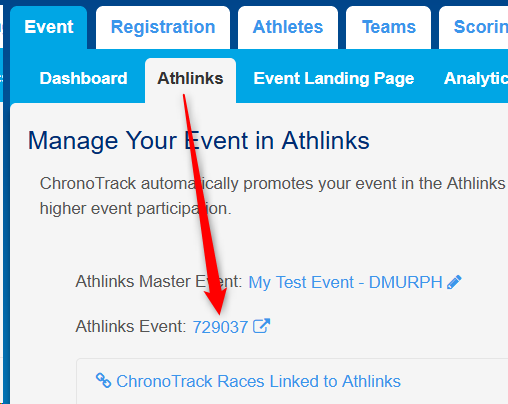 On the Athlinks event's Dashboard, click the name of the Master event to open the Master.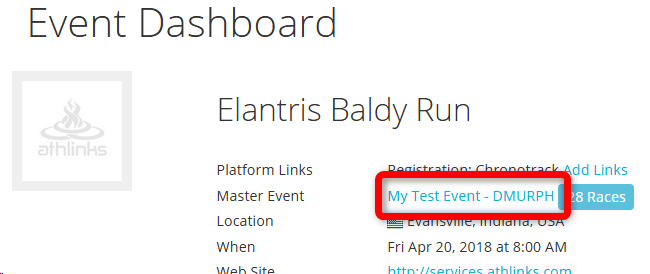 Now click the Edit Master button and change the name of the Master to include your Keyword and the word "Test".
Also uncheck the Display events in Athlinks search results box.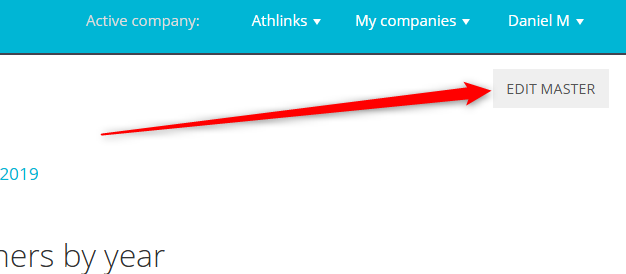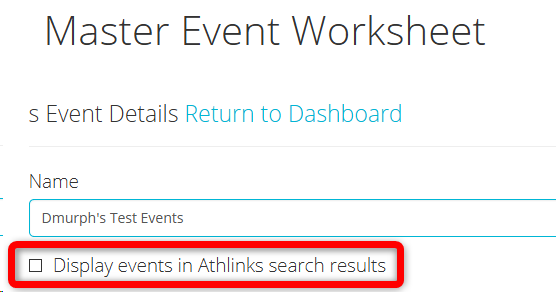 You can Create or Clone your Event in CT Live as you normally would, but be sure to include the Keyword and "Test" in the event title.

On the Event Landing Page step of event creation, your Test Master event should be the top suggestion for linking to Athlinks.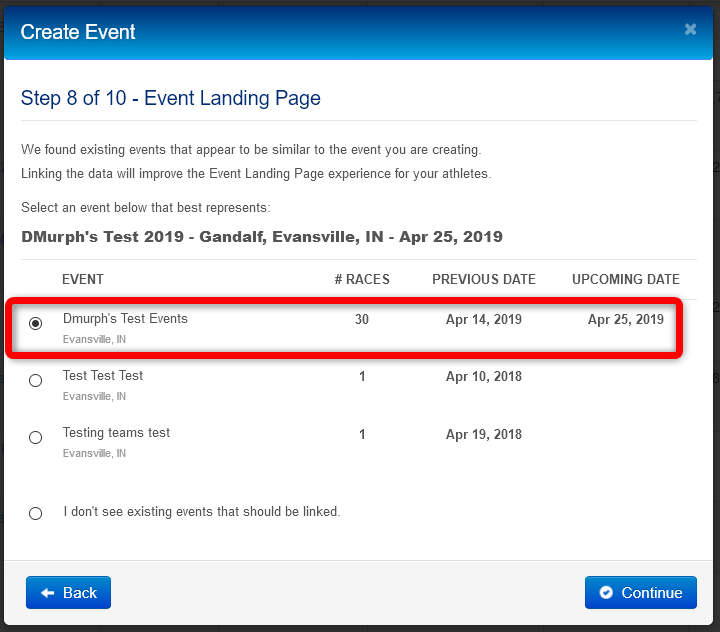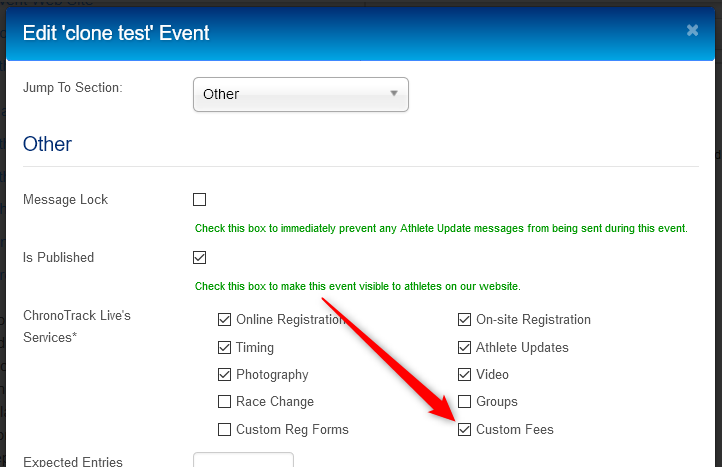 Once you've selected the test Master, complete the event creation process.
Edit Event Properties
Now you just need to make sure athletes can't see your test event in their profiles if you're testing data import including emails.
To do this, click the Event Properties button on your Event's Dashboard and go to the "Other" section.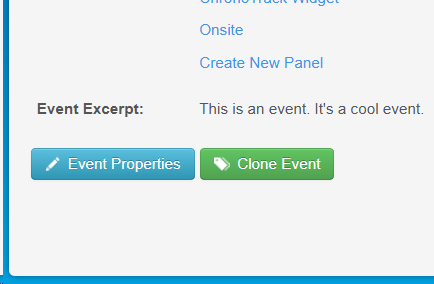 Uncheck the "Is Published" checkbox, then scroll down and check the "Is Test Event" and "Hide Event" boxes. Marking the event as a Test in Event Properties removes this event from the reports we use to determine server load on any given day. If your test event has 70,000 people in it, it's good to know they're not getting scored in CT Live!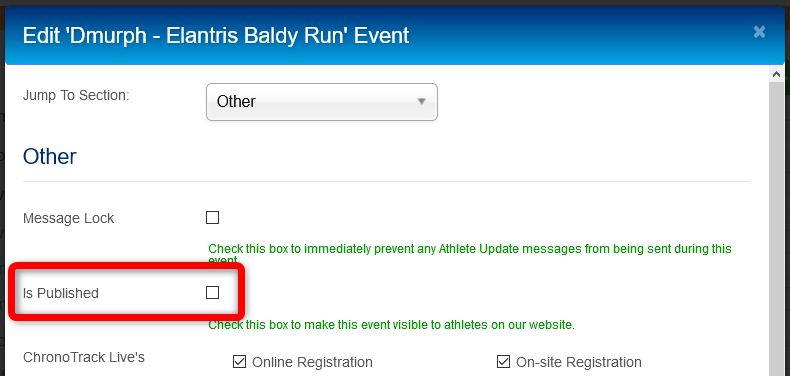 Test Away!
Now you can go ahead and use the event as a test without any risk of athletes knowing it exists.