Introduction
Registration Forms are found on the Registration > Overview tab. You will always see at least one form listed on this page. The forms contain every setting and feature decision you've made, and when you click Publish next to a form version, your registration goes live.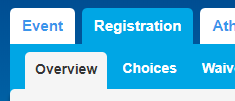 Sometimes, you may find it necessary to change certain aspects of Registration after you've released a form. Once a form is released, any changes you make to Registration-related features will be added to a "Development" form version. Your changes will not go live until you click Publish on the latest form version.
Once you've released a Form, your registration will immediately go live, but the overview tab allows you to Close Online and On-site Registration with the click of a button.
At minimum, registration pricing and waivers must be set before registration can be opened.

Managing Forms
In the Registration Form Versions section, you can keep track of previous registration form versions and when they were released, and you can revert to older Form versions if you would like to easily reverse changes made since the previous version's release.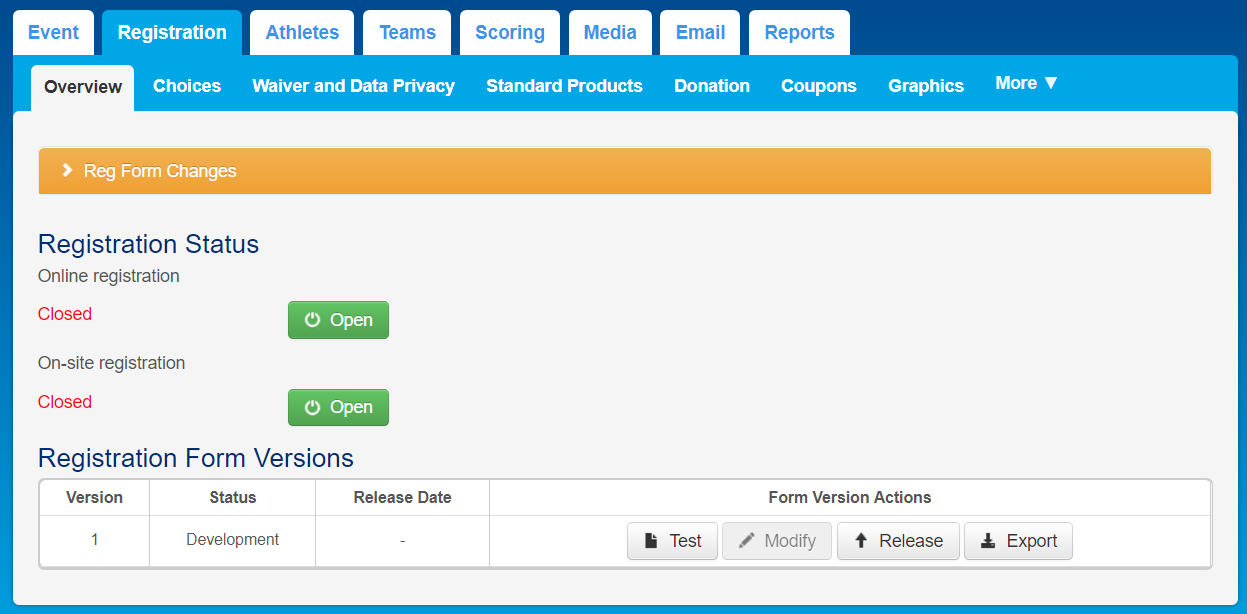 There are several buttons available for each Form Version:
Test – Allows you to test the current form version, provided registration is open.
Modify – Creates a new, non-live development Form Version.
Release/Archive – Releases the specified Form Version or archives the current version so that no forms are live.


Editing many aspects of Registration will require a Form Release for the changes to be reflected on the actual Forms.

Export – Advanced feature that allows you to export Registration options in a Text file.
Remove – Removes the current Form Version from the Event.