Introduction
Whenever you stream data to the CCS Server and add the data as a Stream in StreamManager, it is possible to examine and download the CSV and MRK files for the tag data that is contained in each stream. This is useful for Race Day situations where you may need to inspect timing data more closely as the race is unfolding.
To learn how to view and download old tag data for which the Stream have been removed, click HERE.
Viewing the Tag Data
Locating the tag data for a particular Stream is very simple.
Click the Event ID of the Stream whose tag data you would like to see.

In the small window that pops up, right-click on the Session Tags link, and select Open Link in New Tab (otherwise you will navigate away from StreamManager.

In the new tab, you will see all tags that are included in the Stream.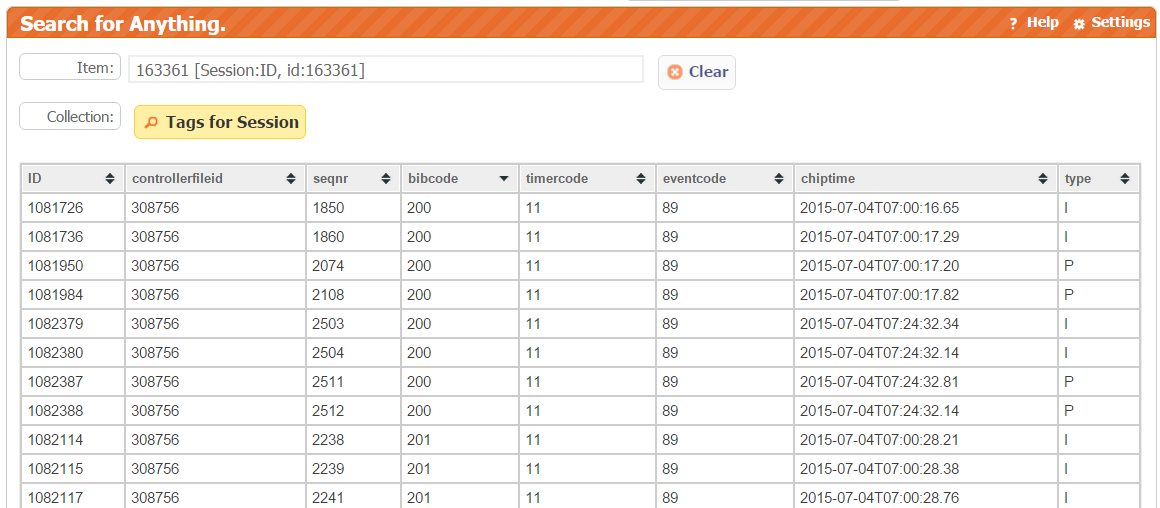 You can sort the tag reads by any of the columns in the display. You can also choose to show the page in different sizes using the controls at the bottom.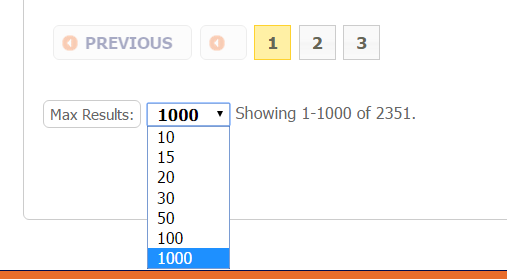 Downloading Tag Data
Downloading the CSV and MRK files for a particular Stream is similarly easy.
After logging into the Timer Portal, click the Events tab and select View All Current Events


In the next page, click inside the EVENT box and begin typing the Event name assigned to the Stream.
Locate your Stream within the listings and click the Export button to the right. The download should begin immediately.

Un-zip the folder on your computer.