Introduction
This guide will showcase the features of our new Event Landing Pages and offer insight on its applications.
Event Landing pages are a great way to share your event details with athletes and grow your event via our Athlinks Community (650,000+ members). ELPs offer the ability to host a Registration link, social media links, sponsor links, course maps, event schedules, and more. Tremendously exciting is the onset of the Start List opt-in feature found on these pages. Participants, exclusive to Athlinks Members, can now learn who's attending an event in advance. As events continue to become more social, we're now poised to deliver an unparalleled experience for you, your clients, your sponsors and most importantly your participants.
ELPs are great for smaller events that don't have a website and want something more than a Facebook page to promote their events. ELPs are currently available to ChronoTrack Live registration customers. Once we've rolled out the product to all of our customers, we'll open up similar pages to non-ChronoTrack Live registration customers.
The Event Landing Page pulls all of its data from your CT Live event. For information on how to configure and publish and ELP, click HERE.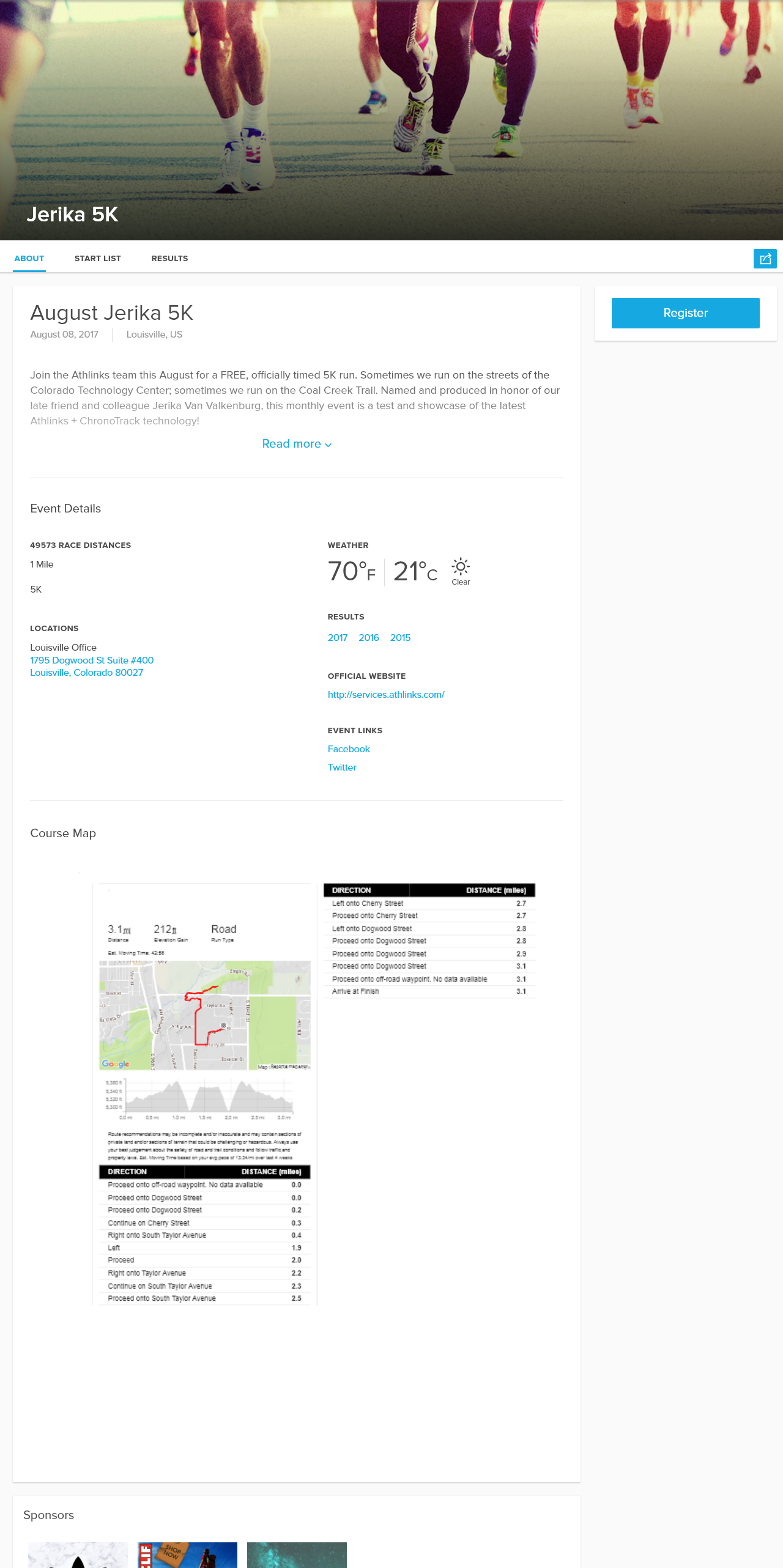 Event Information Features
Event Landing Pages contain a variety of information relevant to your event including Title, Date, Weather, Registration Link and pricing, Previous Years' results, Organizer and Timer links, and an event Schedule.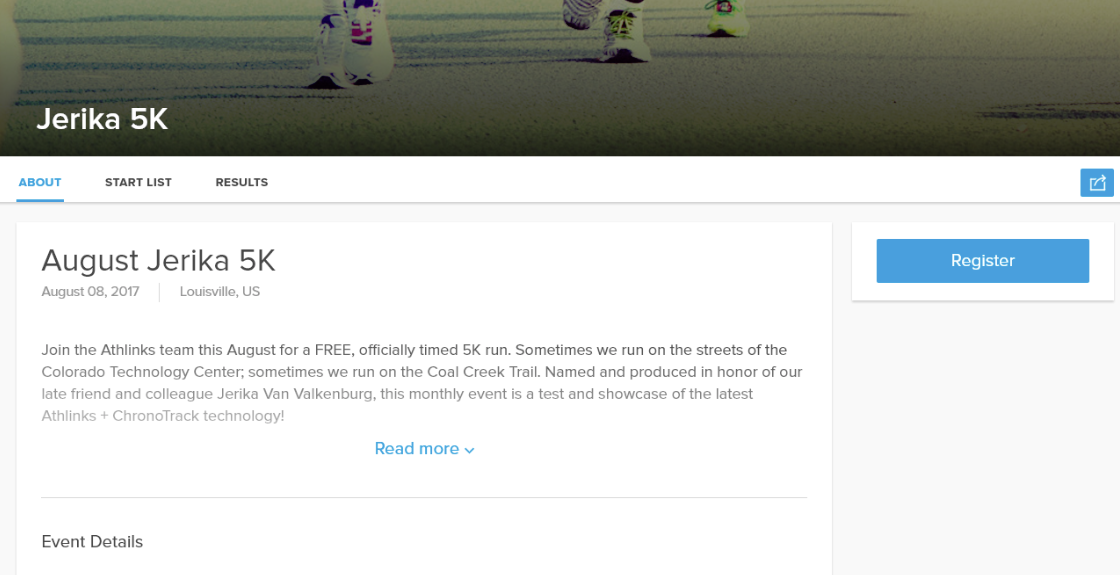 The Title and Date are pulled from your CT Live event, and the date is used to populate a weather forecast for the day of your event. The Event Description is likewise pulled from your CTL event, and you can even use the Event Landing Page tab on your main event page in CT Live to enter additional description including links to external vendors and sponsors. This is an excellent opportunity to sell advertising to sponsors!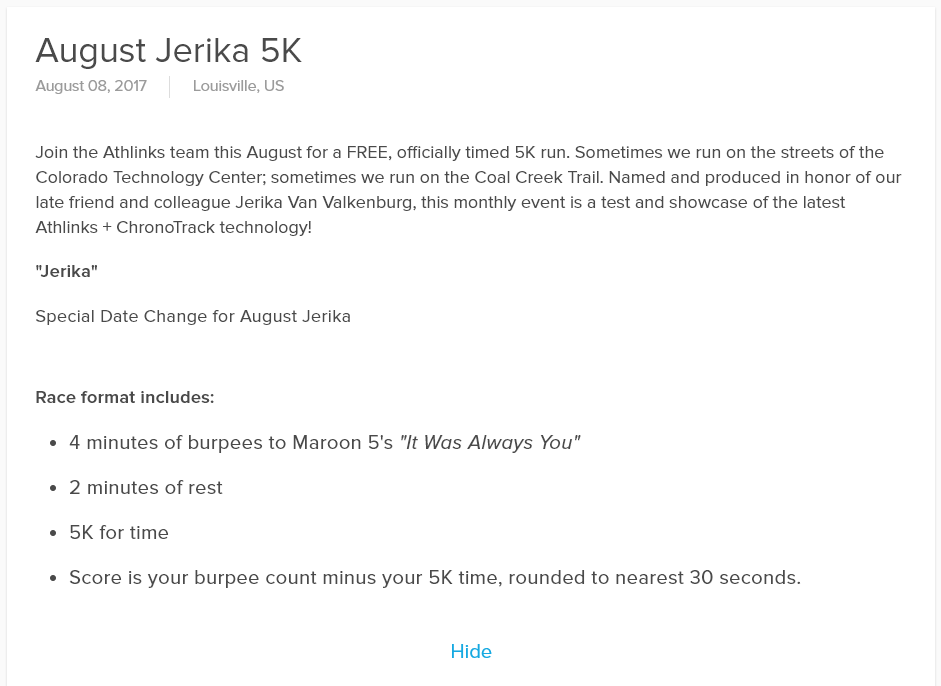 The Register button is populated based on whether or not Registration is open in your CT Live event, or if you've supplied a 3rd-Party registration link for the ELP. You can also use an Event Landing page as a hub for Multi-Event Registration by pasting in a registration link to an active multi-event reg form.

Since ELPs live in Athlinks, you must link your CT Live event to a Master event in Athlinks. This process was recently made much easier with the addition of the Linking step in the CTL event creation process. For annual events that have previous years' results in Athlinks, your ELP will automatically include links to Results for those previous events!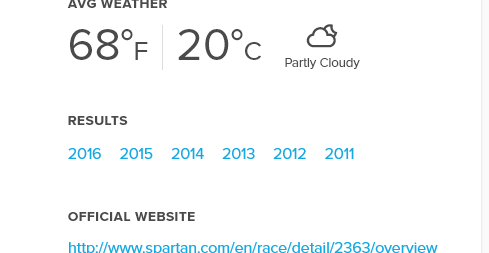 You now have the ability to add up to 5 PDF course maps to your Event Landing Page. These are displayed one at a time in preview, and users can click each one to enlarge it.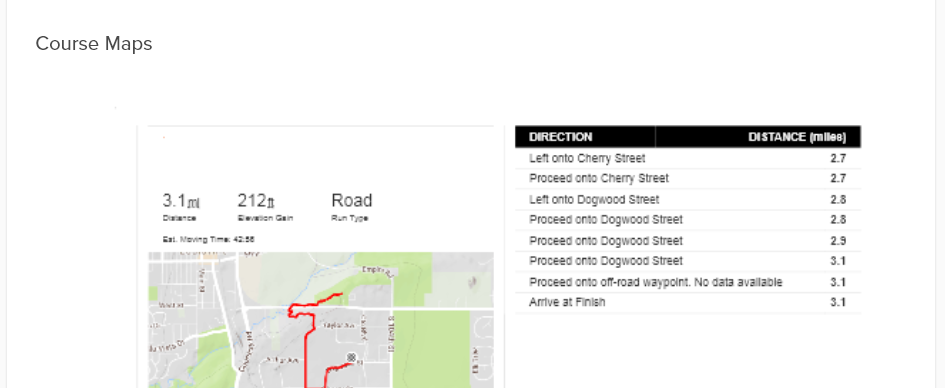 The Schedule is populated automatically based on the Races in your event, but you can add additional schedule items from the configuration page in your CT Live event.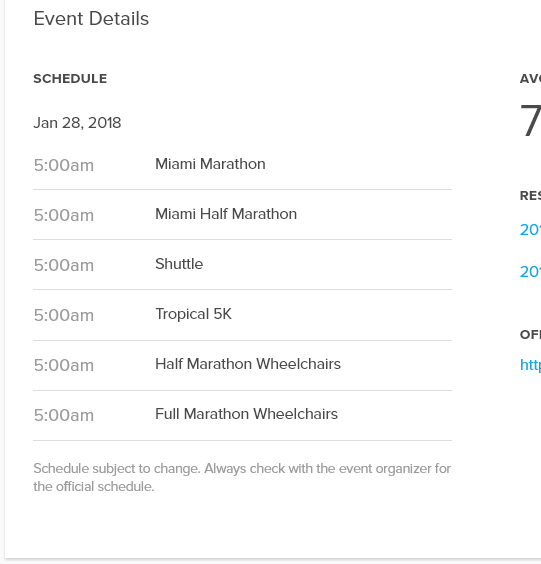 Locations allow you to provide links to Google Map coordinates for up to 5 different locations. Just use the simple tool in the Landing Page tab in your CT Live event to add the locations.
Lastly, you can add Sponsor Logos to your ELP that will be displayed at the bottom of the Event Landing Page, at the bottom of the Event Results Page, and in the sidebar of the Individual Results Page.

Social Features
Event Landing Pages currently have several social features that allow athletes to share the event with their friends, visit the event's social media pages, and add themselves to and see the Athlinks Start List for the event.
The Share button located beneath the header image on the right side of the page. This opens a window that allows athletes to share your event to Facebook.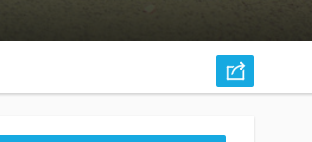 Athletes can also view your event's Facebook, Twitter, and Instagram accounts to get involved in your event even more. These links can be entered easily in your CT Live event's Event Properties.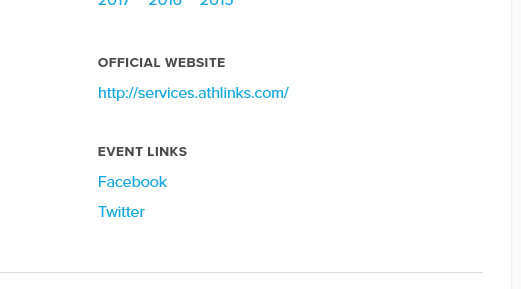 Athletes can click the Start List tab to see who else has signed up and tell the world they're in the race too!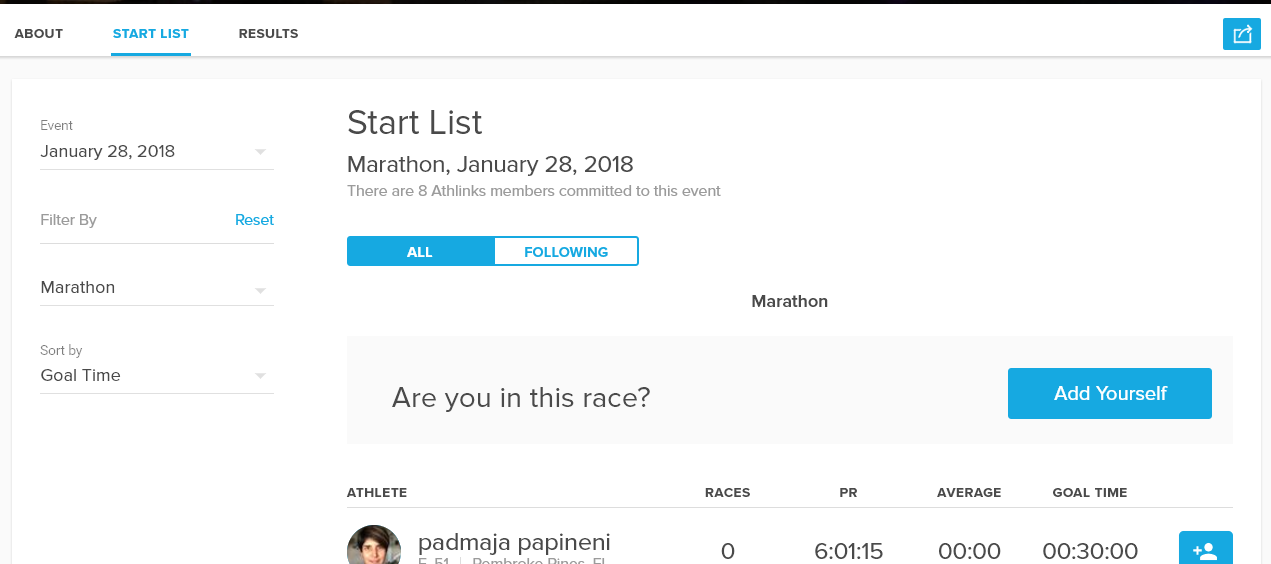 When the athlete clicks the link, they can immediately see which other Athlinks members have signed up each race and information about each one so they can get a feel for the competition. To add themselves to the Start List, all athletes need to do is click the Add Yourself button and enter the race they selected, their Target Finish Time, and a few words about their Race Goals.